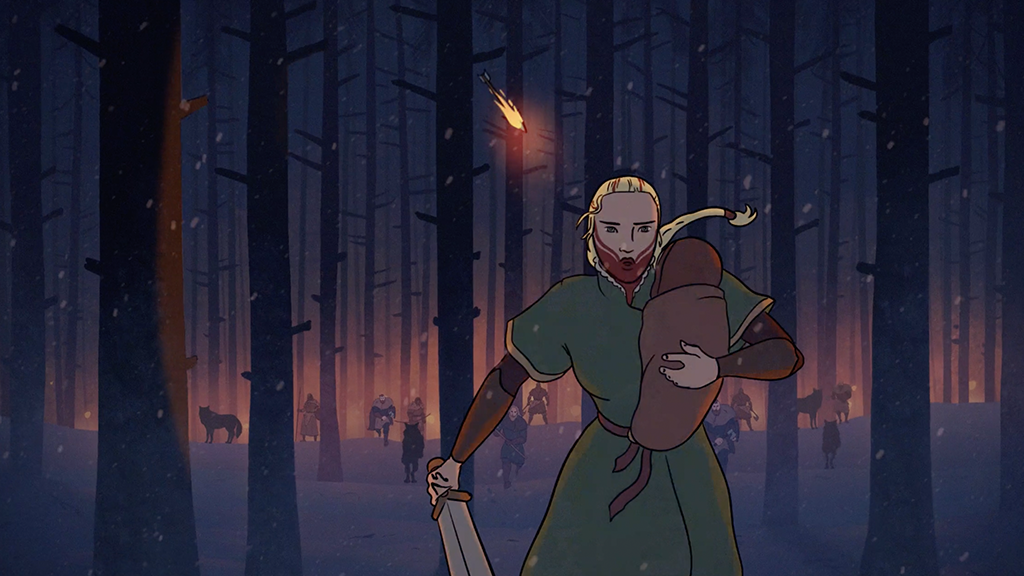 2023 – 3min – color – stereo & 5.1
To protect her son, a young Pictish warrior tries to escape an army of Vikings who, despite the blizzard, soon find their trail. She will have to do everything possible to escape death and save the life of her child.
After the success of The Color of the Sky, director Owen Archinet chose for his second short film to take part in the Nikon Film Festival, whose theme was the number 13. A pretext to develop a dreamlike universe that is close to his heart, and to try his hand at action sequences.n child.
written and directed by
OWEN ARCHINET
design and animation
OWEN ARCHINET
original score
PHILIPPE GRAND
voice recordings
VINCENT MORTIER
sound editing and mixing
RAPHAËL PIBAROT
mixing auditorium
MIROSLAV PILON
production and distribution
BLOCK 8 PRODUCTION